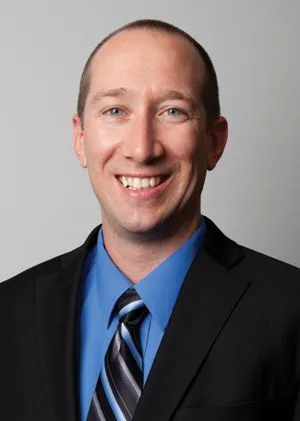 Dr. Keefe, Chiropractor for Harrisonburg and the Shenandoah Valley
Dr. Patrick Keefe is a 2004 graduate of Sherman College of Chiropractic. He received his undergraduate degree from Indiana University of Pennsylvania, where he was also a member of the track and cross-country teams.
Upon graduation, Dr. Keefe accepted a position at Prince William Chiropractic Clinic. Although he enjoyed his time in Northern Virginia, Dr. Keefe always desired to return to his small town roots and start his own practice. Both of those opportunities presented themselves when Jonathan Claar, Dr. Keefe's college roommate, brother-in-law and longtime personal friend asked if he would be interested in joining forces and practicing together. Dr. Keefe moved to The Valley in 2006, began practicing with Dr. Claar, and Shenandoah Chiropractic was born.
Memberships and certifications:
Certified Chiropractic Sports Physician (C.C.S.P.)
Member-American Chiropractic Association
Member-Virginia Chiropractic Association
Member-National Strength and Conditioning Association
Therapeutic Modalities (New York Chiropractic College) 2004
Pediatrics Certification (Sherman College) 2003
My number one concern is to restore the patient to a level of health to where they can return to doing the things they love the most. At Shenandoah Chiropractic we work with other health care professionals to coordinate and co-manage the care of the patient to get the best results. The well being of the patient is our main concern and focus.
Although we have the latest technology in our clinic for when it is needed, I still prefer to analyze and adjust the spine by hand. Just as a blind person has trained their fingertips to read entire novels written in brail, mine give me irreplaceable clues about the site and cause of your problem. I know there are many chiropractors that would rather analyze and adjust with machines, but I feel these are better used in conjunction with established "by-hand" techniques.
I take extreme pride in my technique. I am not a "rough" adjuster, and always restore proper biomechanics to the joint in a comfortable fashion. I have had much experience working with patients who have had apprehensions about being adjusted. When in my office, you as the patient will always feel informed, educated and in control.
-Dr. Patrick Keefe