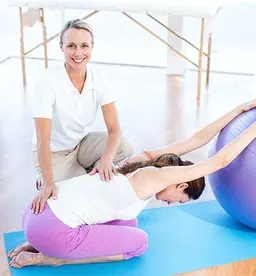 Welcome to the Shenandoah Chiropractic and Wellness new patient center!

We understand that arriving at a doctor's office for the first time can be nerve racking. If you've never experienced chiropractic care before, you may not know what to expect when you come to our Harrisonburg, chiropractic office for the first time. Filling out paperwork, learning new faces and names, and getting to know your way around the office can be an overwhelming experience.

That's why at Shenandoah Chiropractic and Wellness our aim is to remove any unnecessary stress or tension and make you feel comfortable during your visit with our chiropractor.
In this area of the website, you will be able to take care of items necessary for your visit prior to arriving. If you have any questions at any time, please don't hesitate to contact our Harrisonburg, chiropractic office at (540) 564-6735!
---
What can you expect from your first chiropractic visit?
Chiropractic has been helping patients since it's inception as a profession in 1895, but healers have used manipulation of the spine to cure the body of ills since the beginning of recorded history. Just like medicine, chiropractic has advanced greatly over the past 100 years. Click here to read our blog post about what to expect from your first visit.
Brief Paperwork
Upon entering the office, our friendly staff will give you some paperwork to fill out. There are no sliding glass windows in our office. Our staff will always be available to answer any questions you may have. The paperwork provides us with general information about yourself and your condition.
Office Tour
Upon completion of the paperwork, one of our staff members will give you a tour of our office. The tour will get each patient more familiar with the treatments and therapies offered by our office to help alleviate their pain. The length of the tour can vary but usually lasts no longer than 3-5 minutes.
Consultation and History
The consultation is held in Dr. Keefe's office. This is where you share with Dr. Keefe the details of your health related problems and how they have affected your life. After getting a detailed history and listening to your concerns, Dr. Keefe will determine if chiropractic care can benefit you or if a referral to another specialist is necessary.
Examination
A number of specialized, detailed orthopedic, neurological and visceral examinations will be conducted as necessary. This will give the doctor information vital in deciding how to best manage your case.
X-Ray Studies
Your specific condition may require that we take x-rays. Shenandoah Chiropractic has x-ray facilities on site for the convenience of our patients. X-rays are taken at the discretion of the doctor to either rule out more serious conditions or assist us in developing the most effective treatment plan for you.